XR is a powerful tool being used to attract, engage, and retain customers as online commerce and bricks-and-mortar converge. Immersive technologies are being used by an increasing number of companies to build consumer engagement and enhance the customer experience. The combination of improved results on industry-specific tasks and enhanced communication with customers allows XR technologies to reach the heart of the insurer-customer relationship itself. These tools have the potential to change both the way insurers do business and the way customers experience the insurance relationship.
Benefits
Enhancing your experience through Extended Reality (XR) technologies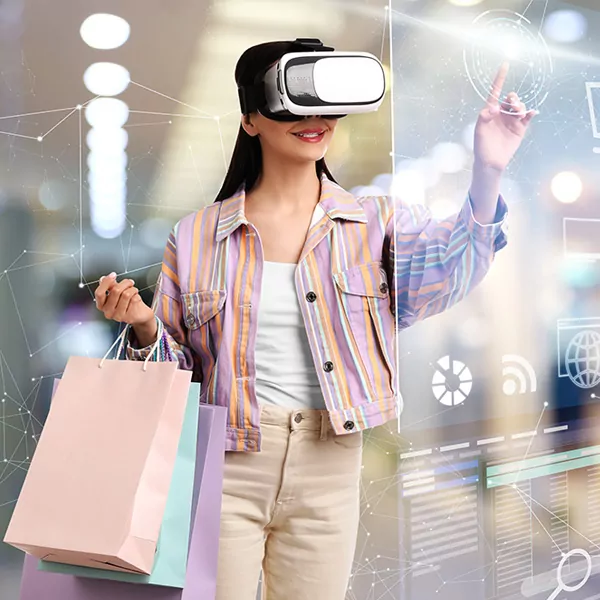 Personalization
and Engagement
XR generates highly personalized engagement and user-generated content. It also helps uplift sales across the retail industry and increases the Click-Through Rate (CTR) while creating a relatively strong link between brand, product, and consumer. Providing innovative and immersive experiences, XR enhances customer engagement rate and Return-On-Ad Spend (ROAS).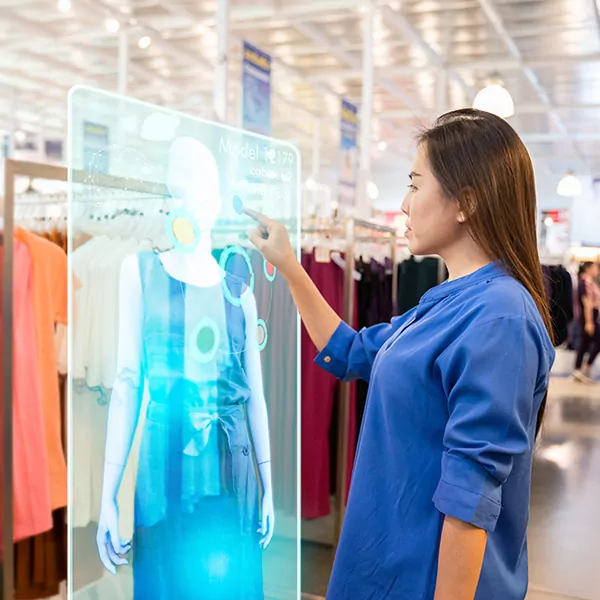 Personalize Shopping
Experience
XR can provide an outstanding personal experience. As this technology offers a sensory experience, it allows the customer to engage with a product much more effectively than they would be looking at an object on a shelf. It allows the customer to interact with the product by visualizing the real look and feel of the product making them more likely to connect with it.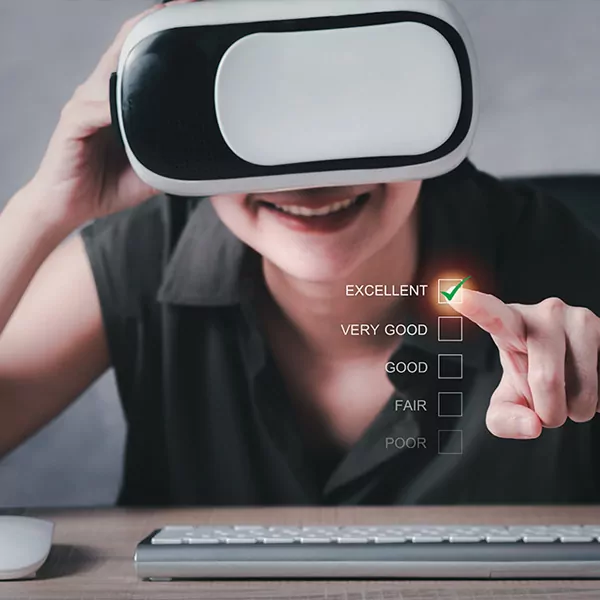 Improved Customer
Satisfication
XR technologies have the potential to enhance the entire customer relationship, from a customer's first steps in researching needed coverage to claims handling. Insurers can deploy these technologies as needed to meet specific business goals. For example, during training, customer service representatives can interact with virtual policyholders to sharpen their communication skills.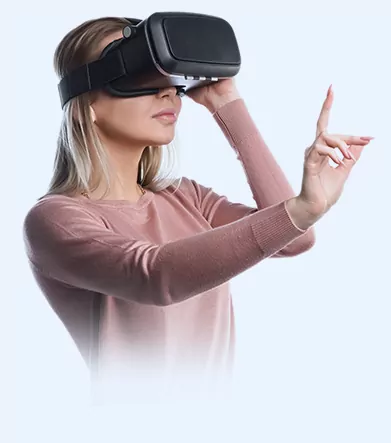 Use Cases
We enhance your experience through augmented, virtual, and mixed reality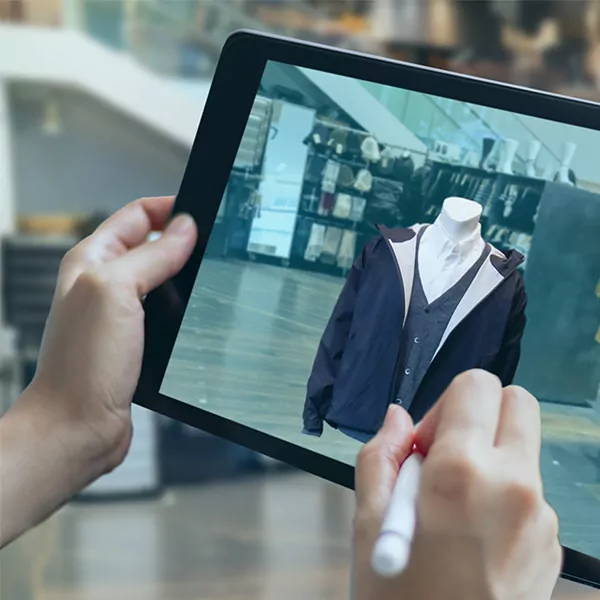 Augmented Reality
AR in retail offers a lot of opportunities for businesses to increase customer satisfaction while reducing expenses. AR applications can help retailers boost sales, minimize returns, increase customer engagement, and more.
Use AR shopping apps to match colors and create an optimal palette for a room or an outfit.
With augmented reality in retail, customers can use a virtual fitting room to choose the look that fits best … resulting in fewer returns and greater customer satisfaction.
Instead of trying to figure out how a piece of furniture will look in their living room, customers can see exactly how it will fit in using an AR app … resulting in better shopping experience.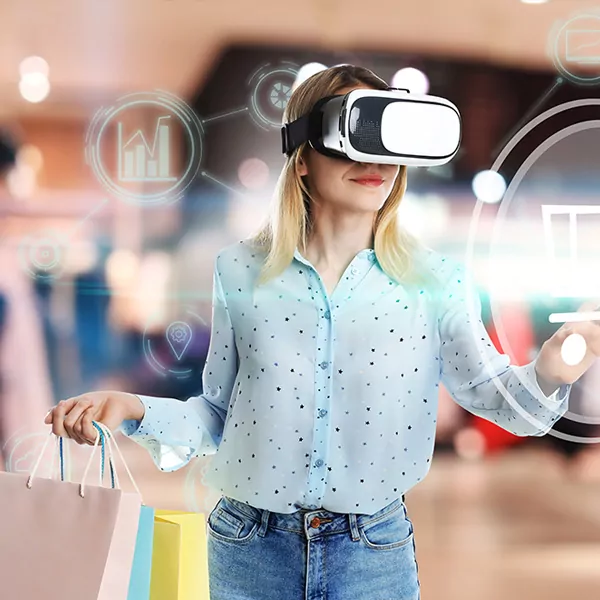 Virtual Reality
The retail industry is no stranger to VR. Immersive applications have been rendering in-store and digital shopping experiences fun and memorable, helping brands to stand out from the crowd and drive consumer loyalty.
Use VR to deepen client engagement by giving customers the opportunity to envision using your products.
By integrating VR into the consumer-product relationship you allow potential clients to interact with the product before buying .. resulting in more satisfied customers.
Use VR to make shopping fun. VR is an interactive medium to inform and entertain your customers. Enhance your customer's experience with your brand and make shopping about more than consumption.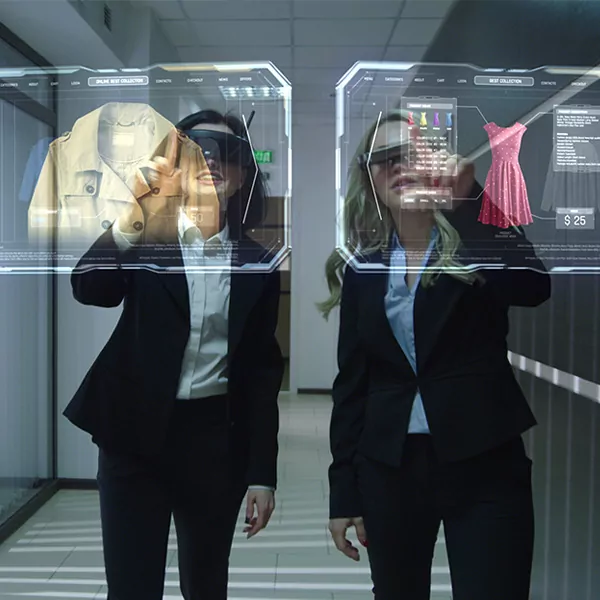 Mixed Reality
With Mixed reality, retail marketers can visualize data in a 3D world to help adjust promotions based on customer demand. New hires can practice performing job duties in real-world situations without fear of making a costly mistake.
Showcasing merchandise in MR combats shrinkage, especially of high ticket-value items
Mixed reality can be used to drive sales and lower returns by allowing customers to try on outfits before buying or see if a piece of furniture will fit in their home.
MR capabilities can enhance the shopper's experience by providing them pricing or descriptive information on the products or services they are considering, along with other recommendations.
How it Works
We make it easy to get started and will be there with you every step of the way to ensure a successful outcome
01

Envision
Business Case / Discovery / Brain Storming / Concept Validation
02

Define
Requirements / Prioritize Insights / Define Timelines / Project Costs
03

Prototype
Research & Strategy / Conceptual Design / Wireframe / Storyboard High Fidelity Design
04

Build
3D Modeling / Prototyping App Development Integrations / APIs Testing
05

Test
QA Testing / User Testing / Optimization Documentation & Knowledge Transfer
06

Deploy
Training / Ready for Launch / Support / Sign-off
Our Blogs
Check out our blogs to learn more about enhancing your experience through Extended Reality (XR) technologies