Today, manufacturing units employ XR in a range of use cases, such as machine maintenance, virtual inspections, and training personnel on complex, dangerous machinery. XR improves logistics and productivity in the manufacturing space, and even helps employees to work more effectively together. XR is rapidly gaining traction in the manufacturing sector, where it allows engineers to practice various "what-if" scenarios in virtual space – ultimately enhancing safety, delivering cost savings, and improving speed and accuracy.
Benefits
Enhancing your experience through Extended Reality (XR) technologies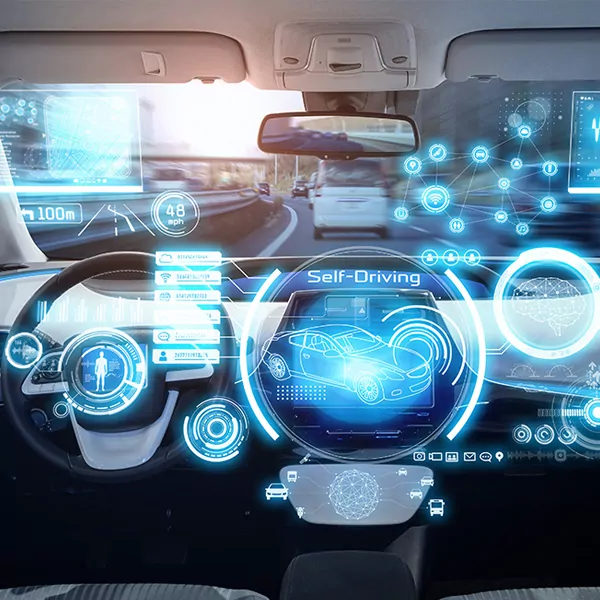 Drive
Efficiency
XR offers a lot of potential for operations when it comes to efficiency. Shop floor operators can be hands free, and access information that is useable in the moment, right within their view. This means shop floor employees do not have to put tools down, pick devices up, or move to different area to get to a computer.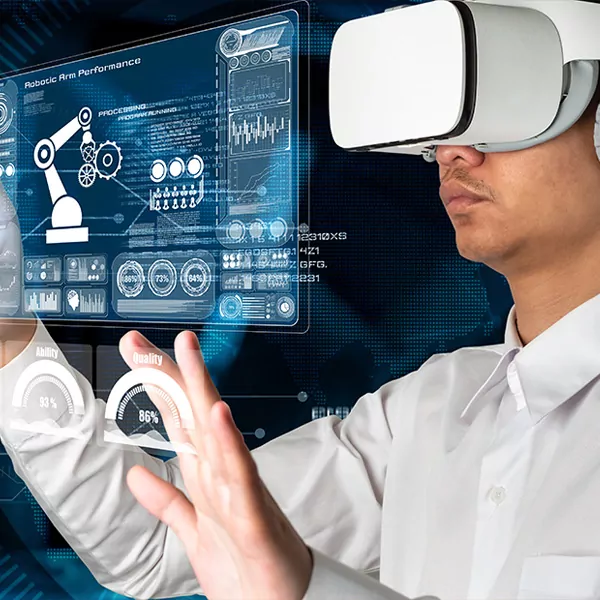 Ensure
Quality
XR offers new possibilities for improving quality while lowering costs. Shop floor workers can access quality information instantly, rather than stop work to reference a manual. If problems happen during production, operators can directly contact a manager to ask questions without having to shut the line down.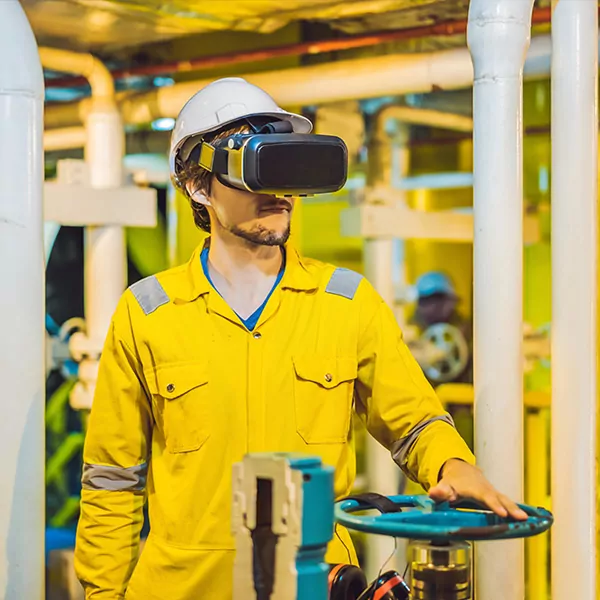 Maintain
Safety
Safety is an area where manufacturers can benefit from Extended reality (XR). A potential use case for Extended reality (XR) is to map out the plant layout to determine the best position for workstations, tooling, forklifts, machines, and other equipment from a safety and efficiency standpoint.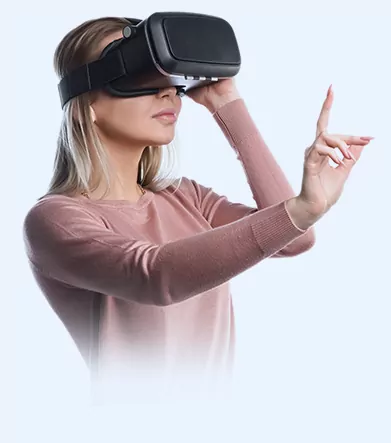 Use Cases
We enhance your experience through augmented, virtual, and mixed reality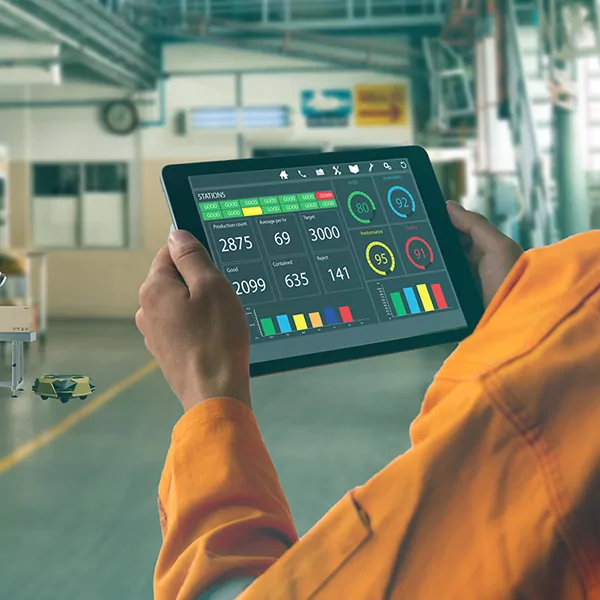 Augmented Reality
Use of AR lets workers easily locate co-workers on the factory floor or know what machinery is operating and if it is within normal parameters. Furthermore, it can improve the production line before components hit the factory floor by streamlining product development, making it less time-consuming and more cost-effective.
AR reduces the tedious nature of the product development process by streamlining collaboration between the parties involved. Company directors can see the product in development in real-time by using an AR device, letting them offer advice and insights without this causing any delays; therefore, boosting productivity and efficiency.
Using AR lets manufacturers streamline predictive maintenance programs. It can let workers see the equipment's potential failure points, letting them quickly see if there is a problem and, crucially, identify which parts are at fault. Replacement parts can then be ordered from a supplier without the need for costly unplanned downtime.
Digital twin technology can be combined with AR in manufacturing settings to create virtual clones of a physical asset, providing a dynamic, digital model to show technicians how to service and repair machines on the factory floor. This kind of AR experience lets businesses put in place a more dynamic and cost-effective maintenance training program.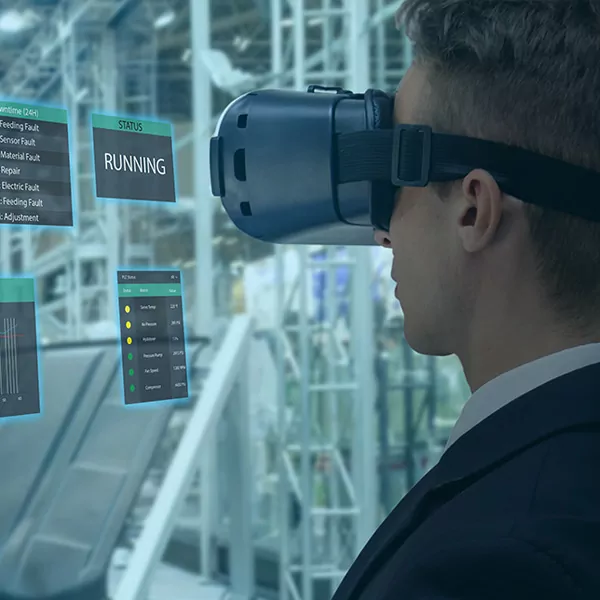 Virtual Reality
VR has a huge range of benefits to bring to the manufacturing space. With virtual reality, employees can get the training they need to work more safely and efficiently in a manufacturing space. Teams can creatively experiment with new products and designs, and even demonstrate the functionality of various items to stakeholders and customers.
Building a new product or making changes to an existing design can be a time-consuming and expensive process. When a product prototype is complete in VR, there is no need for stakeholders to travel to see it. VR headsets allow people to view a design, provide feedback, and make changes much faster – improving time to market.
In the manufacturing environment, companies can use VR to build comprehensive training programs to teach their employees how to use machines correctly, as well as how to work in the most efficient way around the plant. This reduces the risk to the employees while simultaneously ensuring that work is completed accurately and quickly.
Virtual technologies can simplify and shorten the process of building factories, as well as making it easier to pinpoint any potential problems with designs as quickly as possible. Even things like ergonomics can be refined and tested to ensure everything in the plant runs as effectively as possible, boosting worker safety and improving business output.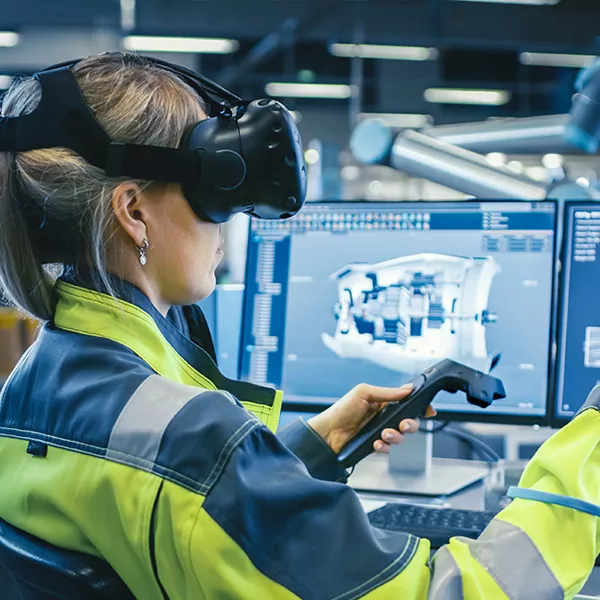 Mixed Reality
Mixed reality's interactive and immersive nature allows the user to absorb and retain more information and to share their experiences with other people in real-time over long distances. It simplifies and streamlines complex processes and can help you gain efficiencies and a competitive advantage by capturing and contextualizing vital data.
Many companies have extensive and often outdated manuals that employees need to check to get an answer to even a simple question. Thanks to mixed reality, those same employees can put on a head-mounted display and get the information they need. This speeds up the process and reduces the need to check knowledge.
The quality assurance process is often very tedious, but it is essential. Thanks to MR, information can be laid on top of the real-world object instead of entered into a computer, which significantly simplifies the process. QA managers can place text, icons, images, and 3D models to real-world objects, allowing the QA process to run smoother.
If your employees are tired of reading printed materials, watching videos, or sitting through PowerPoint presentations, then consider replacing such outdated methods with Mixed reality. All the educational materials can come to life when the employee puts on a head-mounted display, and they can literally interact with what they are learning in real-time.
How it Works
We make it easy to get started and will be there with you every step of the way to ensure a successful outcome
01

Envision
Business Case / Discovery / Brain Storming / Concept Validation
02

Define
Requirements / Prioritize Insights / Define Timelines / Project Costs
03

Prototype
Research & Strategy / Conceptual Design / Wireframe / Storyboard High Fidelity Design
04

Build
3D Modeling / Prototyping App Development Integrations / APIs Testing
05

Test
QA Testing / User Testing / Optimization Documentation & Knowledge Transfer
06

Deploy
Training / Ready for Launch / Support / Sign-off
Our Blogs
Check out our blogs to learn more about enhancing your experience through Extended Reality (XR) technologies